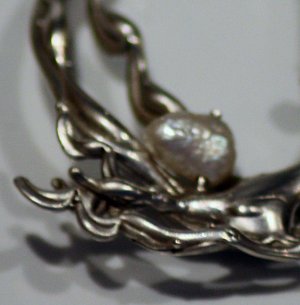 About the Gallery
The gallery pages present bodies of work that are a reflection of the personality and identity of the designer.
Each piece is designed and hand crafted by Sharon using precious metals and mixed media. Where possible eco-silver and gold is used and subject to availability, other materials are sourced from environmentally friendly, ethical sources.
There are many professional designers and educators that have generously shared their expertise, insight and encouragement which have enabled Sharon to achieve her goals. As a passionate educator with a desire to promote creativity and preserve the art of making, it is in a humble way that she shares her thoughts and ideas development in the pages of the gallery. She endeavours to, furnish her audience with wearable precious objects and inspire creativity through education.