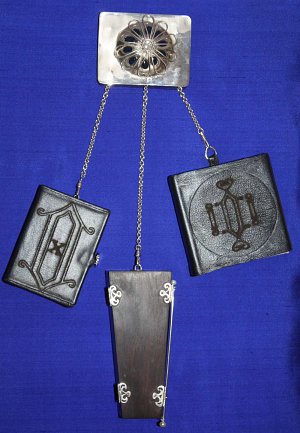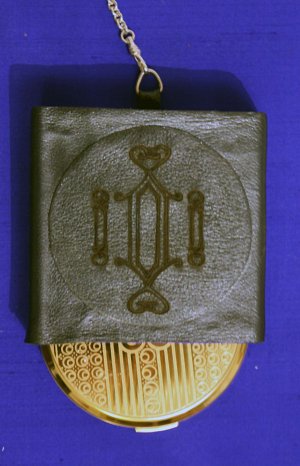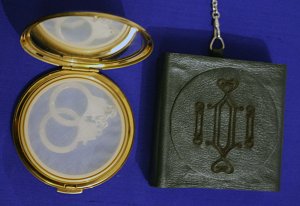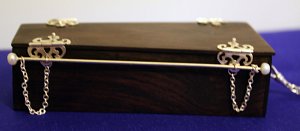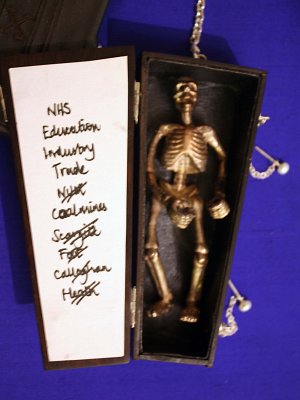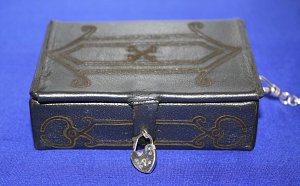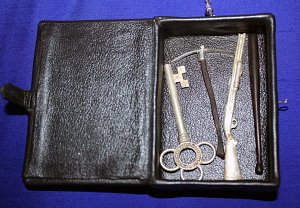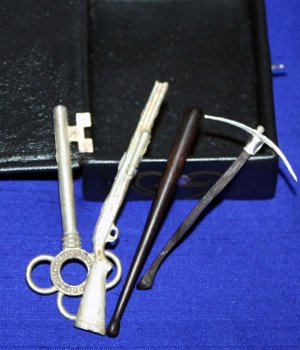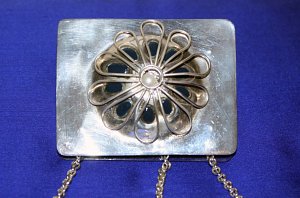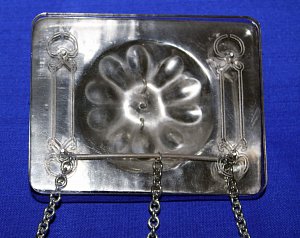 Chatelaine for Margaret Thatcher
The chatelaine is an item of adornment that was worn by women during the 17th 18th and early 19th century. Fashioned from precious metals such as, gold, and silver, it was a symbol of status, wealth and power. It was a highly functional item consisting of a plate hook worn at the waist from which chains were hung. Attached to these appendages were the necessary items that a woman would require to undertake her daily activities.
The chatelaine is an emblem of its wearer, a symbolic key to the personality of the subject.
The chatelaine for Margaret Thatcher is presented as the first piece in a series of work which reinvents and challenges the traditions of the chatelaine.
In designing the chatelaine for Margaret Thatcher her femininity is emphasised and an attempt is made to furnish her with essential items that she would have required to execute her political activities as a Conservative MP and British Prime Minister during the 1970s and '80s.
The viewer is invited to question her political legacy.
Chatelaine Plate : sterling silver, enamel, pearl, acrylic
Chatelaine Etui: vintage Stratton Compact, steel handcuffs, leather pouch
Chatelaine Etui : Black ivory wood, electroformed skeleton, sterling silver mechanisms, pearls
Chatelaine Etui : Copper (container) leather cover and lining, black ivory wood, sterling silver